Questscope is an organization that recognizes that transformation results from quality of human relationships, open dialectics (exchange of viewpoints that lead to shared ideas that improve things for everyone) and active response to the agency of others (what they say brings about change in what we do).
This transformation is at the root of our theory of social change, in which institutions change practices to support individual transformation, and decision - makers change policies to support institutional change.
In any of our initiatives, relationships of trust and confidence are the key – fundamental and essential for all individual and social progress.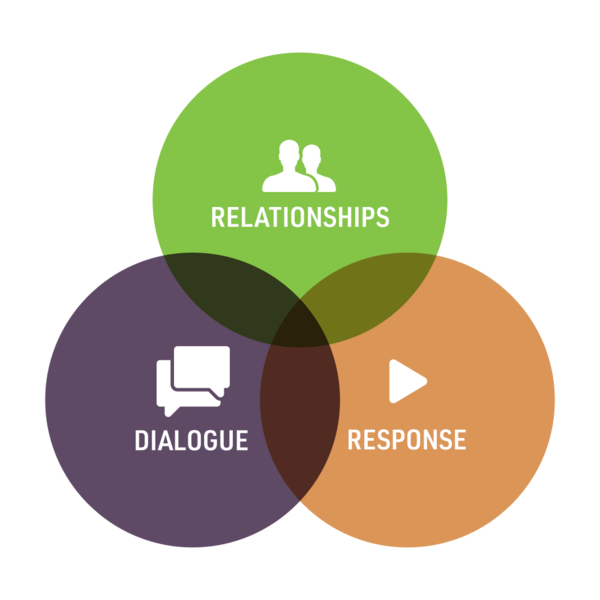 Example
The vision of Questscope is to walk alongside people who live in risk, to include them in articulating how they want to make things better, and to build their competencies to improve those things. 60% of the world is younger than 35, so commitment to youth leadership is a priority.
Investment in Syrian Youth Leaders in the Zaatari Refugee Camp in Jordan has resulted in 50 refugees who plan and facilitate activities and build strong relationships and a positive community. These Syrian Youth Leaders are the backbone of our Youth Center and mentorship programs in the camp.
We partnered with them from the very beginning – making space for them as leaders, and supporting them with insight, opportunities, and inspiration. Today, the Youth Center provides a safe, welcoming space for two thousand young people in the refugee camp to establish meaningful relationships and conduct activities that rely on their leadership to promote their positive development, wellbeing, and empowerment.
By shaping and contributing to the very programs from which they benefit, youth participate in their community as agents of change.