Questscope has developed highly participatory methodologies on the ground in the Middle East. To make a difference from the bottom up.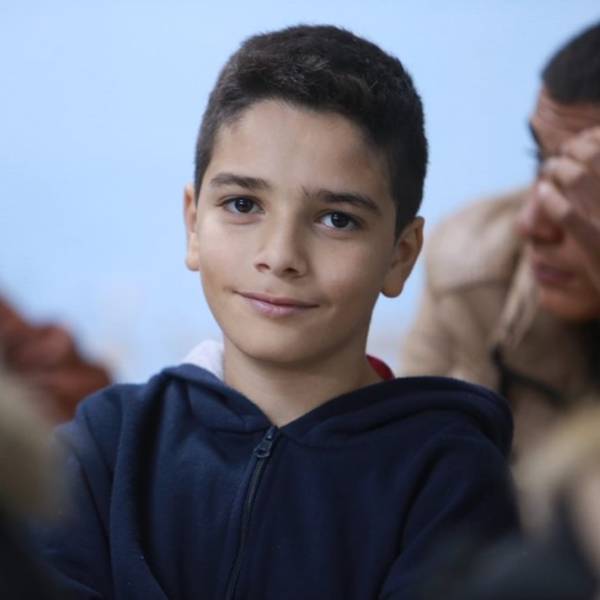 Who We Are
Questscope is an international non-governmental, non-profit organization founded in 1988 with the goal of putting the last, first. We rely on a theory of social change that recognizes the interconnected nature of individual transformation, institutional response, and policy changes at the governance level.
For 30 years, Questscope has rigorously applied this model in partnership with dozens of community, government, and international organizations.
What We've Done
In Jordan, we created one of the largest and most effective civic engagement programs – training thousands of youth as mentors to marginalized youth. 
sites covered in our Non-Formal Education (NFE) program
displaced persons in Syria received humnitarian relief
Questscope is a recognized leader in
We engage with marginalized persons to figure out how to grow spiritually, emotionally, intellectually, and socially to have greater roles and agency in improving their lives and communities. 
The Assertions
In 2011, the University of Oxford demonstrated that our learning methodology (RLC) caused reduction of violent conduct within 4 months – a key step in creating a safe learning environment.
In their 2018 external review, USAID evaluators commended Questscope for its positive impact on youth, an unprecedented outcome in their 15 years of experience assessing youth programs.
Our History
For 30 years, Questscope has walked alongside young people whose lives are ravaged by war and poverty. We provide emergency assistance, alternative education, and mentorship. And places to bloom again where hope is possible.
Our Purpose & guiding principles
To transform the future of vulnerable youth and communities by equipping them with the resources and relationships they need to thrive.
Our Strategic partners
Questscope has benefited from scores of partnerships with people who share our concern for vulnerable individuals and fragile communities. We are a pioneer in using adaptive networks of organizations that result in both close proximity to people and wide networks of resources to tackle complex problems.
Support Them Monthly
Your gift will provide emergency assistance, alternative education, and mentorship. And places to bloom again where hope is possible.