For the first time in five years there may be a glimpse of the light at the end of the tunnel in Syria. A fragile peace agreement was struck a few weeks ago that increases our on-the-ground potential to deliver humanitarian aid to more communities.
We are one of a few organizations with presence and a network of trusted partnerships in Syria. We have expanded with 1,800 staff and volunteers continuing to serve where we were and move into new places.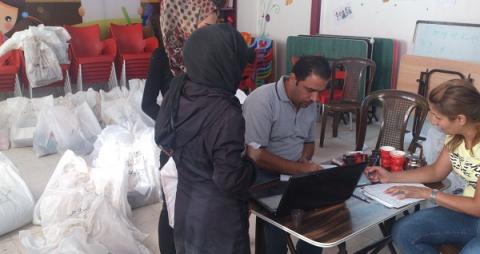 The staff preparing to deliver aid.
From Aleppo, to Homs, to Damascus, our team members wake up every morning sure of whom they will help and unsure of what they will face in doing it. It is still dangerous. Unanticipated shelling and fighting still erupt in pockets all over the country. But they are willing to take those risks to help others in need.
They truck in food and water to places that have no other way to avoid starvation. They bring warm clothing and blankets to families living in unfinished buildings exposed to wind and rain. And they build networks of relationship and community across a country torn apart by five years of conflict.

Our team bringing in water to neighborhoods in Damascus that haven't had running water for weeks.
Our Syria team redefines what it means to love your neighbor. They live through the same brutal war - suffering their own deep pain and loss, but with us they have started to heal their own wounds by reaching out to others. They respond to hate and despair with love and kindness.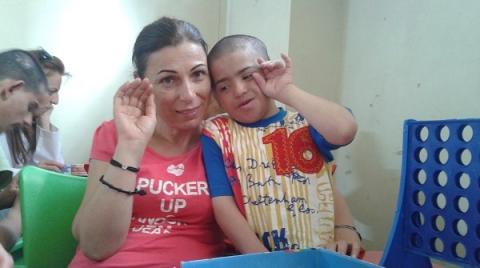 Questscope has always been a community of people who believe that we do not have to give in to violence around us and listen to voices that goad us to hate one another. Our heroes in Syria are living proof that just regular people can make real change in the world by choosing compassion and forgiveness over fear and hate.
Regardless of what happens in the coming weeks we will continue to deliver aid and to lay the groundwork for peace and reconciliation – even if violence explodes around us again.

Syria before the conflict began.
Choosing to work in hard places during hard times is not easy and never will be. Our staff and volunteers inspire us as they choose to keep building and rebuilding in these hard times. And you inspire us as you stand by our side and persistently choose hope over despair as we all tear down the walls that separate us as human beings.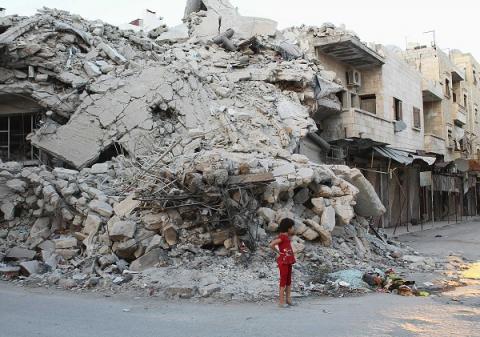 Syria today.